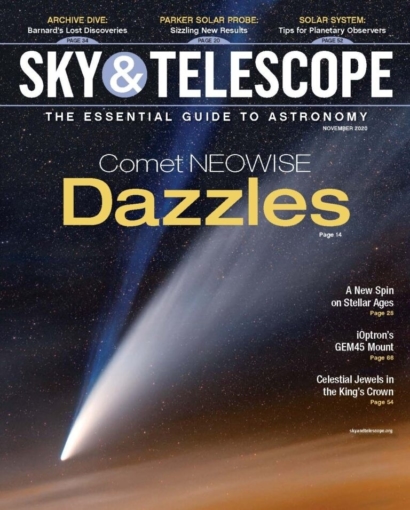 Subscribe Now & Save!
ONLINE SPECIAL
Limited Time Offer!
Save 29% off
the cover price!
Just $50.55 Per Year
Sky & Telescope Magazine:
Since the first issue was published in 1941, Sky & Telescope has become the go-to resource of all things star and space for the astronomy enthusiast. Offering everything from product reviews, buyer's recommendations, and current events, to how-to articles and computer software. Readers will find a fascinating wealth of information and suggestions on how to hone their hobby.